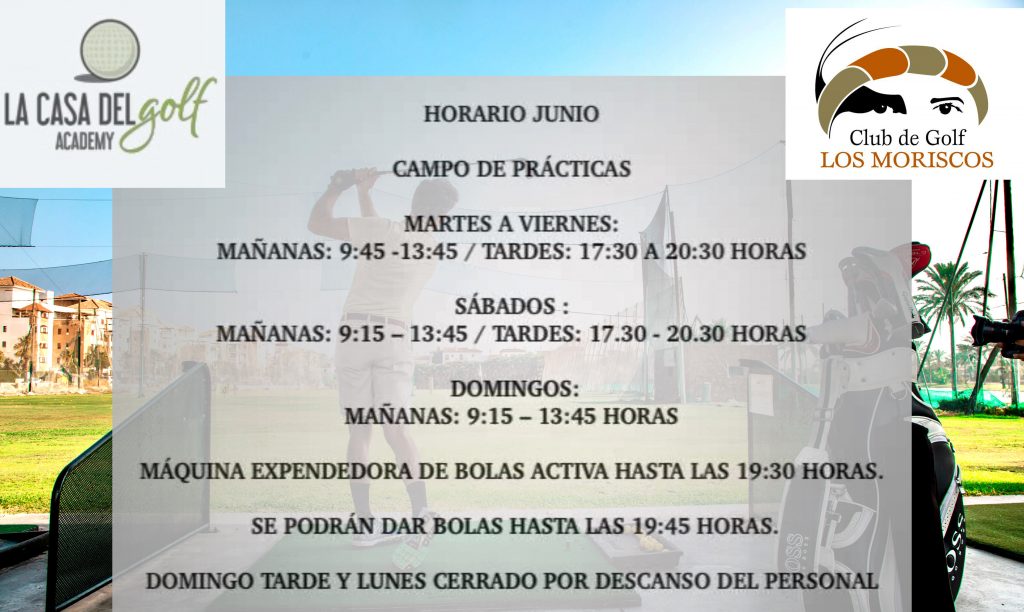 We extend our Driving Range hours.
Due to the advance of the Granada Province to phase 3, We updated the installation schedule.
All the information on Classes and Courses with @lacasadelgolf La Casa del Golf Academy by @ viocasado1967 can be found on our website or by phone at 633843603.
Start the summer learning or perfecting your favorite sport.
#moriscos #golf #drivingrange #playagranada#classes #academy #professional